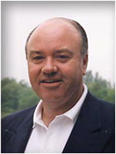 Michael Bosley
(Broker-of-Record / Owner)
A Toronto native, Michael's real estate career began in 1966. His diverse real estate experience in the ensuing five decades has included Residential Sales, Industrial Commercial Sales & Leasing, Appraisal, Land-Assembly and Management.
With the creation of Bosley Realty Inc. in 1996, Michael and his wife Jane positioned themselves and their company to provide the personal attention and service their Buyers and Sellers were entitled to. As a Broker/Owner, Michael brings his vast knowledge, enthusiasm and highly ethical standards to every transaction that his firm handles.
A much respected Realtor, Michael Bosley is a highly valued member of Toronto's real estate fraternity and his community.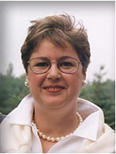 Jane Bosley
(Sales Representative)
Raised in Greenwich, Connecticut, Jane moved to Toronto in 1975. Her passion for people, homes and design led her to pursue a career in real estate, obtaining her sales license in 1978.
Jane's highly successful career has been an extremely fulfilling and rewarding one. She has garnered the loyalty of hundreds of satisfied clients over several decades and continues to enjoy a large complement of repeat business. Her strong negotiating skills and insightful connections to her clients' needs have enabled Jane to attain consistently high results. Her reputation within her community and amongst her peers is one of much respect.
Jane Bosley is highly ethical, caring and honest. She is attentive, enthusiastic and tireless. The role she plays in helping you achieve your real estate goals and dreams is a privilege that she takes very seriously.